Leaders of China's science-fiction industry gathered in Lingshui, Hainan on Saturday to attend the 11th Chinese Nebula Awards and a summit to discuss the future of the industry.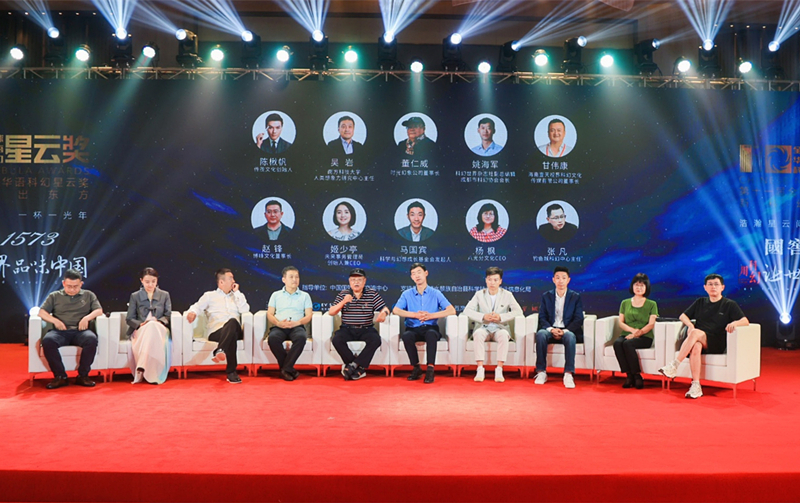 Dong Renwei, 78, a sci-fi mogul and one of the founders of the awards, told China.org.cn about his optimism for Chinese science fiction development. "At first, no one was interested in Chinese sci-fi, and writers felt depressed, but ever since we founded the Chinese Nebula Awards, things have started to change."
He said his ambition was to take Chinese sci-fi to the next level and make the country a global sci-fi center. He also hoped to promote oriental values and wisdom in Chinese sci-fi, and raise the status of the Chinese Nebula Awards. "I hope these awards can attain a global reach and include more excellent works from foreigners. As long as their works are translated into Chinese, they are eligible to enter."
Amid various ups and downs, the sci-fi industry has gained popularity in recent years. According to the annual report on the Chinese sci-fi industry published in November 2020, the total value of the industry in 2019 was 65.87 billion yuan. Liu Cixin's win at the Hugo Awards for "The Three-Body Problem" and the box office triumph of sci-fi blockbuster "The Wandering Earth" (2019) increased enthusiasm for the formerly marginal genre.
Wu Yan, a sci-fi pioneer, scholar and professor at the Southern University of Science and Technology, led his team to create the industry report. He told the summit that China still had a long way to go to build its sci-fi ecology and should encourage positive competitions and collaboration among individuals, enterprises and organizations.
According to the report, sci-fi movies made more than 19.5 billion yuan at the Chinese box office in 2019, while sci-fi related merchandise had a combined market value of 1.35 billion yuan.
"Sci-fi stories are an important resource for the film industry," said Jack Gao, CEO of Smart Cinema. "We always have big expectations for fresh blood and imagination."
Chen Qiufan, a famous sci-fi writer and founder of Thema Mundi Studio, believed China has a determination to support science fiction, which was made evident by a raft of new measures to boost sci-fi industry development. He suggested the key is to nurture and support new talent, while consolidating China's sci-fi foundation, and further popularizing science and sci-fi culture.
Ji Shaoting, founder of the Future Affairs Administration, said the development of Chinese sci-fi will rely on academic theories, the industry and the market, as well as business models in various fields. She suggested that the government, with reasonable supervision, could provide a more relaxed environment for Chinese sci-fi by supporting original creators, highlighting education and providing opportunities.
"I just saw the news that the Chinese Mars rover is being named Zhurong. The nature of sci-fi is thinking about the relationship between humanity and sci-tech. Now is the right time to develop sci-fi," Ji said. "To rapidly develop the sci-fi industry, we must first cultivate a generation of sci-fi people."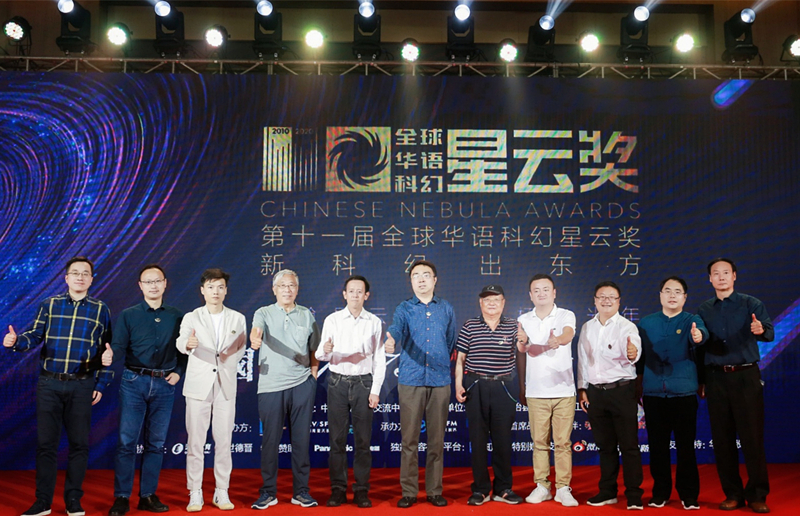 Representatives of 10 domestic sci-fi enterprises attended the summit. Besides traditional literature and films, Gan Weikang, president of Eternal Vision Science Fiction & Media Co., Hainan (EV/SFM) and also co-organizer of the Chinese Nebula Awards, provided other options for the sci-fi industry, such as cultural tourism projects and cultural creative centers.
Xu Honghai, secretary-general of the China International Culture Exchange Center, announced at the summit that the organization will set up a sci-fi culture development fund to promote dialogue and exchanges between Chinese and foreign industries, and support the Chinese sci-fi industry and talent training. Meanwhile, Dong Renwei said that Sichuan Charity Federation also signed on to support sci-fi development combined with rural vitalization.