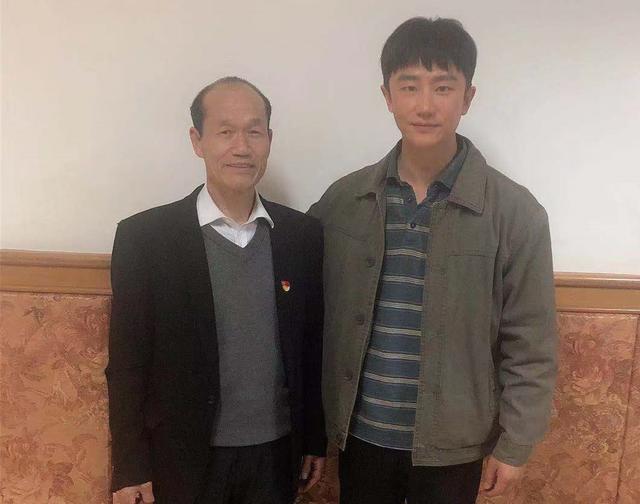 Out of the mountains
Xie Xingchang, the inspiration for lead character Ma Defu in the drama and former Party secretary in Funing village, Minning town, said the movie mirrors a large part of what happened in real life but the reality was much more bitter.
Xie's hometown was a small mountain village in Xihaigu, where extreme drought forced locals to rely on government food assistance.
In 1996, the Central Committee of the Communist Party of China made a strategic decision to promote a pairing-up support scheme between east and west China. Affluent areas were tasked with helping less developed regions, and the coastal province of Fujian was paired with Ningxia. Relocating villagers living in arid mountain areas to habitable regions near the Yellow River was a key project back then.
July 15, 1997 is a day carved in Xie's memory. That was when construction began for Minning Village, jointly built by Fujian and Ningxia near Ningxia's regional capital of Yinchuan. As the area was still an undeveloped wasteland, only 13 households agreed to "emigrate" with Xie, even after two mobilization campaigns.
"Traveling more than 400 km from my hometown to Minning Village took us 12 hours on three-wheeled motorcycles. We had to sleep on the floor on the night we arrived. The next day, we moved bricks and bought wood to build a house," said Xie, 66.
He remembers a day when his wife was cooking inside a tent and a sandstorm suddenly hit. "The tent was blown away, leaving my wife with a pot in her arms and a quilt under her feet."
"That was all we had," he said.
Rough days continued through their first New Year's Eve after relocation. With no electricity in the new village, Xie's family of seven lit candles to eat noodles in their adobe-style house. "After putting our children to sleep, my wife and I sat in the wilderness and counted the trains passing nearby. My mind, however, was back in the daytime when the kids were crying for sugar but I had no money at all. I was more than sad."
The next day, Xie and his fellow villagers went out to deal with the land.
When it was spring, they planted corn and, luckily, abundant irrigation from the Yellow River gave them a bumper harvest that year.
The good news attracted more people to move out of the mountains. Now, Minning Village has developed into Minning Town, home to 66,000 residents. Xie's house has a television, a refrigerator and a flushing toilet, and has been decorated with traditional Chinese paintings and calligraphy works. "Twenty-four years after moving here, I still feel like it's a dream."