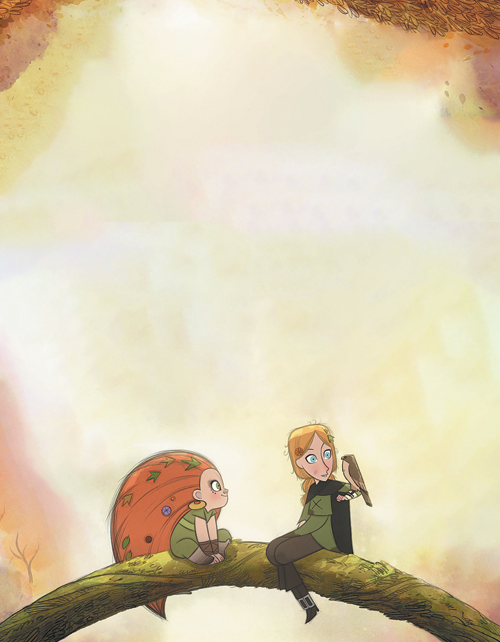 "One of the most important things to say about Mebh is that she's very influenced and inspired by the voice actor Eva Whittaker, who did her voice in English," Moore says. "She brought a lot of her personality to it."
In the film, Cromwell, based on the eponymous real historical figure, orders wolves eradicated because he wants to convert the woods into farmland. "There is a modern parallel," Moore says, sensing that modern audiences will relate to a story that looks at the relationship between humankind and nature.
"When we were coming up with the idea and talking about the destruction of the forests, we didn't imagine that during the production we would see Australia on fire, California on fire and Brazil destroying the rainforests. I think this is going to affect all of us. Even the film story is something that happened in Ireland a long time ago. We hope it won't be too late before other parts of the world can save their forests."
Moore is hailed by some foreign critics as the best animator working with hand-drawn animation after the Japanese master Hayao Miyazaki. Taking this as a "flattering and lovely compliment", Moore says Miyazaki as well as classic Disney movies and some eastern European animators have influenced his art creation.
He sees hand-drawn paintings as a craftsmanship that is timeless.