4. Ms Yeah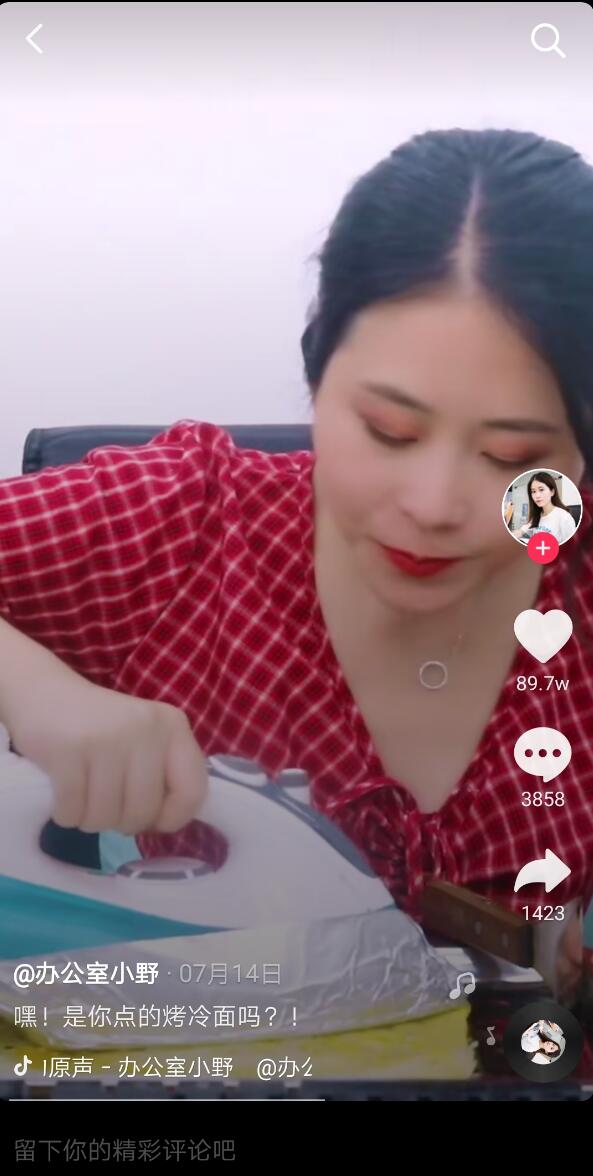 @辦公室小野
25.42m followers
120m likes
163 videos
Ms Yeah is well known for her unconventional videos where she uses contraptions made from available office equipment to cook elaborate meals in the office.
Armed with her creative ideas of making food and an iPhone, Yeah produced her first office food video where she cooked thinly sliced beef with an electric iron at her desk. This video made her an instant internet sensation. Some of her popular clips that went viral include turning her office water dispenser into a hot pot and frying crepes on her computer case.
Viewers feel like they are going on a culinary adventure when watching her videos. Yeah says her videos are not meant to be instructional, but aim to show people a more positive side to life - you can find the joy of food whenever and wherever you are.