3. Li Ziqi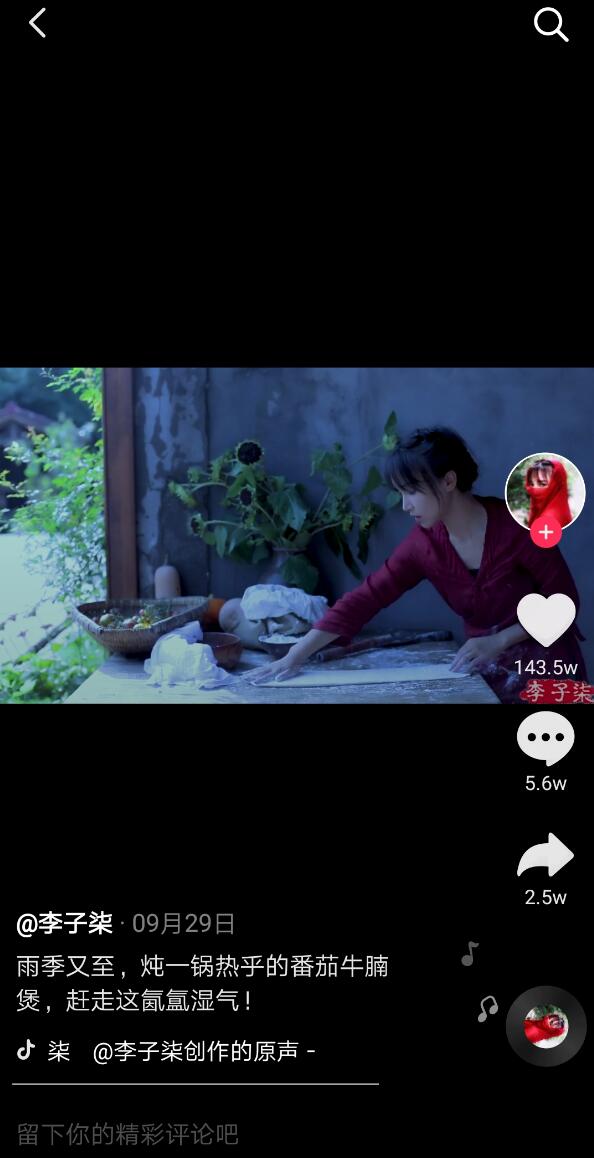 @李子柒
33.31m followers
100m likes
523 videos
Li Ziqi is a successful food vlogger and influencer, or broadly speaking, a lifestyle K.O.L, known for her food and handicraft tutorial videos. Now she is also a powerful force on social media platforms, where she boasts an impressive 31.9 million followers on Douyin, 21.5 million followers on Sina Weibo and 7.6 million subscribers worldwide on YouTube.
Li started filming her life in her hometown, a rural area in southwestern China's Sichuan province in 2016 and began to build her illustrious social presence based around her ancient traditional Chinese lifestyle. Her food videos show how she prepares elaborate meals from scratch for her grandmother using garden-fresh ingredients as well as traditional techniques, such as raising baby ducklings to make salted duck egg yolk sauce (Chinese Mayonnaise), or picking pomelos from trees to make honey pomelo tea.
The picturesque scenery in the rural mountain region, the organic food she features, and the romantic lifestyle all make the videos of this "oriental lifestyle foodie" a huge hit.